Our Mission is to Provide All levels of Costuming , Accessories and Novelty Joke Gifts to the general public.
Paying Particular attention to the Details Involved with any and all types of Productions and Events . As well as giving special attention to the aid of our Customers with preparation , implementation , and the myriad of "How-to s" involved in making an idea come to life , especially for first timers 
Our Passion is being there for our customers as they develop an idea or concept. Lending a hand in teaching them how to *apply makeup * accessorize * complete a project * give Ideas to make their Project a totally memorable success * give instructions on maintaining and caring for purchases ..IE: Wig Storage , Cleaning and Brushout . 
Our Goal for you – is to have each and every Customer completely satisfied with our Total line of Products and the personal Services we Provide . 
Why we got started.  Having a background in Art and Design has allowed the owner to expand into the Imagination of Customers involvement in the development of a Character , attending a Convention/Festival/Social event/Theatre Production /Solo DJ performance /School or College/Drag or Impersonation . Believing People always want to put their best foot forward and that FUN should never be under estimated . Also knowing people would travel for at least a whole hour to find original and quality costumes that would enable them to wear an Amazing Original Addition to any Event. We have customers and club busses who stop by because unlike Museums that charge to see a collection of such quality and magnitude some people just come to collect ideas and dream about what they can do . If you can Dream It we can Make it happen. 
Having Started with a small collection of Halloween Items , Black and White Makeup and Gorilla Hands to be exact , in a Hobby Shop Purchased for the sale of " Model Trains , Planes and Aeroplanes " ( sounds like a song doesn't it ).
When the first Halloween came Customer requests were developed and over the Next 45 years Hand Made Costumes by the owner Turned into an expansive line of Products and Accessories from complete Costumes to Pants, Blouses, Skirts ,Slips,Tutus, Shoes, Boots, Scarfs and of course a Collection of Wigs, Wiglets , Toupees, HairFalls, Hairpieces , and even Colored Hairpspray …And onward to Hats of all shapes Colors and sizes … Tophats to Derbys, Gangster Fedoras to Newsboy snap brim Peaky Blinders Skully Caps , Goggled Steampunk to Ladies Kentucky Derby Fascinators and Wide Brim Flower Laden Extravaganzas … And of course , We are a Master Dealer for MEHRON Pro Makeup… FX Prosthetics and Appliances are an added Specialty , we also carry Kits and singles for that Makeup Party Table and Taatoos of all kinds and Sizes . Can you tell we love what we Do … !!!! 
If you want to be unique and different and find items that no pop-up mini-store is ever going to have, we areonly a 30/45 minute drive from almost anywhere in Massachusetts and Southern New Hampshire. Or Nationally, call and we'll see what we can Do. 
Oh yes besides doing Amazing Costumes for Events, Holidays, Parties, we also have Professional Stage Costumes and Pieces for Comedy Clubs, Singers, LARPers (Live Action Role Players )and other Performers.
Providing Event Supplies for Your Life
We want to be there with you for all of these events and more
Birthday Parties Adult and Child
Established 1969
48 Years Under the Same Management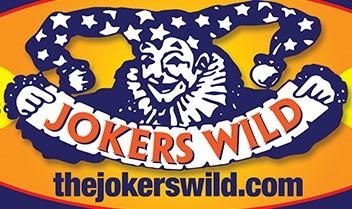 The Joke's Wild - Providing Event Supplies for Your Life
We want to be there with you for all of these events and more
Birthday Parties Adult and Child 
Debutante Parties
Coming of Age Parties-50,60,70,80
Renaissance Festivals/Fairs
Graduation Parties
Toga Parties
Christmas parties
Back to School Parties
Gangster Gatsby Parties, 20's
Camoflage Parties
PowderPuff Parties
SteamPunk Festivals
Anime Festivals and Events
Passion Play Christmas Shows
Kings and Queens parties
Kentucky Derby Parties
Zoom Theme Parties
Comedy Club Performances
Singing Performances
High School Stage Productions
College Stage Productions
Superhero Parties
Horror Theater Productios
Haunted Houses
Corn Mazes
Witch Parties
Photo Shoots Makeup
Halloween
Thanksgiving Stage Productions
Christmas Stage Productions
Santa Suits for that Ultimate Visit
40 th Birthday Parties
50 th Birthday Parties
Retirement Parties
New Years Parties
Theme Parties
60s Parties
70s Parties
80s Parties
90s Parties
St. Patricks Day Parties
Valentines Day Jokes/gifts
April Fools Jokes
Mardi Gras Parties
Easter Bunny Parties and Bunny Rental/Sales
Graduation Parties all ages
100 Days of School Outfit/Accessories
Uncle Sam 4 th of July everything
Parades
Superhero Parties 
Powder Puff BallGames
Jewish Porum/Bat & Bar-Mitzvah
15/16 yr old Coming Out Parties
Murder Mystery Parties
DJ-Song Enactments
Drag/Queen/Female Impersonators
BAR Crawls-Santa Elf Mrs Santa
Dress Up Book Reports
Rainbow Parties/Parades
Black and White Parties
Western Ho down Square Dance
Concerts( Country, Rock& Roll, Jimmy Buffet )
Role Playing Events
Larping Meets