Five Reasons to Come to Jokers Wild for Makeup
1. A Wide Range: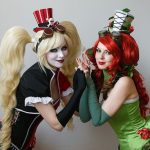 Our large variety stretches to our makeup collection as well. From a kid's party carnival to professional theatre and stage makeup, Jokers Wild has got the makeup for every occasion that you may need. If you want everything to look like your favourite character or one you've designed on your own, our huge makeup collection will help you transform yourself completely. We've even got every type of makeup you need, including water base, cake, cream and liquid. No matter what the consistency, coverage or colour you're looking for, we've got you. Are limitless variety will leave you in awe. Add a wig, which we offer the best kinds of, to that gorgeous makeup look, and you're good to go!
2. Kits and Single Colors:
We have adjustable sizes for your makeup as well, depending on how much of it you will be needing or plan on using. We've got smaller quantities for one-time use or larger volumes, up to a gallon, for that band party get together, parade down times square or children's birthday celebration. If you'd like a kit filled with multiple options or a simple single-coloured makeup item for yourself, we'll guide you till you find exactly what you need. Regardless of what you're looking for, we'll find the perfect quantity of the best quality for you!
3. Professional Instruction Available: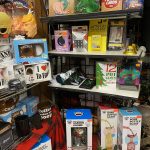 Unlike other stores, we offer a range of products and the best method to obtain your desired look. Perhaps you need to know how to create wrinkles, build a larger nose or even eliminate those eyebrows? Just ask! We'll teach you how to obtain the desired results with the best products out there. We at Jokers Wild absolutely love it when our customers come to us for help because we get to showcase how anyone can achieve the look of their dreams with a few simple products. There are many options, and we'll help you find one you can do yourself. Whether you're a beginner or professional, we've always got every product you will ever need, along with any skills that you may need for execution.
4. Full Line of Premade Prosthetics: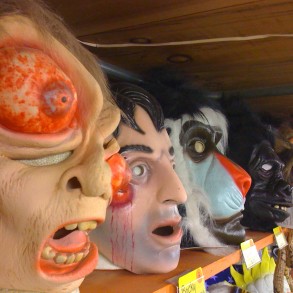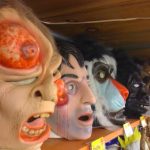 Premade prosthetics of good quality are hard to come by. Luckily for you, Jokers Wild has identified the need for these and got a huge range of premade prosthetics or all the essentials to create your own effects. We've got premade cuts, warts, swollen eyes, skull faces, zombies, and so much more. You can easily do it yourself with latex, collodion, waxes, and facial adhesives. Without a wide range, you won't have to spend hours creating a simple cut with your makeup. Simply stick on the premade one, and if you're not sure how to, we're happy to show you!
5. Moustaches and Beards: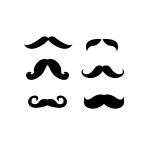 Even when it comes to drastic facial hair, Jokers Wild has it. We've got moustaches and beards in all shapes, colours and styles. It is made out of authentic human hair, so it looks like you grew it, unlike those fake-looking plastic strands glued together that you may find at some places. Get ready for overnight facial hair! Stick it on for a quick school book report or an office laugh. With our beards and moustaches, you can change your looks in minutes- that is, with a bit of help from us. All you need to do is stick it on, and once it's firmly in place, no one will be able to tell whether it's real or fake until you tug it off!
Visit Our Tours and Dreams Page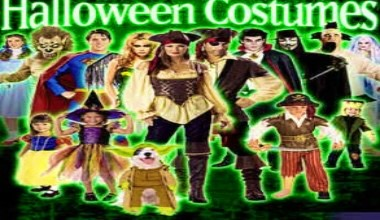 Visit Our Products and Services Page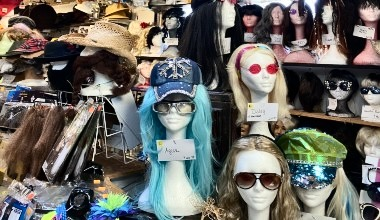 The store is a cosplayer's paradise and offers bundles of top-of-the-line factory-made outfits for Comic-Con and a guaranteed wash-out of anything mass-produced by Rubies.
Steve P., North Reading MA