Five Reasons to Come to Joker's Wild for Hats, Crowns, Tiaras
Hats, Crowns, Tiaras:
1. Sizes:
Whether you've got a small head or a big noggin, all sizes are available in most hats. We aren't talking about just the usual "one size fits all" because we all know that that only works for your next-door neighbour. We've got an array of sizes for different sizes of your head! Oh, and of course, we can help with re-sizing the one size only ones with adhesive foam inserts, which we happily throw in as a freebie. Because of all these options, you will always find a hat or crown that fits you perfectly. We promise that it will feel as if it was custom made for you!
2. Selection Variety: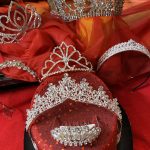 Not only are all sizes available but every single style colour or you can think of is too! We've got an endless supply of styles of colours to fulfil your every need. Did you need a yellow fascinator, an orange top hat, a leather biker, or a sequin-covered rhinestone embellished police hat? What about a 20's ivy newsboy scally cap for a peaky blinders production, or a Cleopatra full beaded headwrap to go along with Cesar's metal laurel wreath? The king and queen of the prom need a crown, too; either an Econo Sequin style or a full rhinestone crystal version. No matter how specific or outrageous it may seem, it's never a problem! We've got everything you need and always will. All you have to do is ask.
3. Fitting: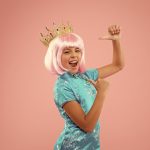 Fitting tends to be a huge issue when it comes to headwear. Even if it's the same diameter as your head, sometimes things just don't seem to look good because of the shapes and sizes of the variety of hats. If that cute top hat looks odd on you, you don't have to worry because we have a solution to every single one of your problems. We'll always be there for you, helping you to get the proper fit. We don't only mean head size but also proportionate to your height and stature. We can alter different aspects of the hat you have selected to achieve the correct proportionality and make it look like it was meant for you. We do all of this and not to mention how to position any hat to look its best. This is important because when your hat looks its best, so do you! We'll help you find the perfect style and fit while suggesting the absolute best position to make you look your very best!
4. Quality: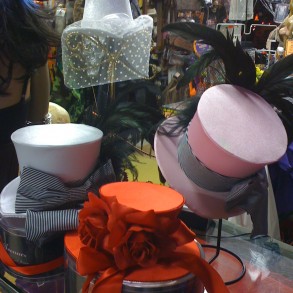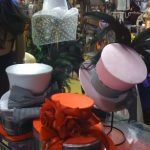 We never compromise on the quality of your hats and headwear regardless of what you've picked out. We may have an extensive collection of items at Jokers wild, but over the years, we have always valued quality. We always want our customers to have products that they can use over a long period. Everything is definitely the best you can find! Whether it's light or heavyweight, felt, shiny or matt satin, crushed or smooth velvet, boiled or Australian wool, cotton or damask, straw or bamboo, hard or soft plastic or whatever material you picked, you can always depend on us. Our aim is to sell products that last longer for the price that you expected. When it comes to quality, you have our word.
5. Availability: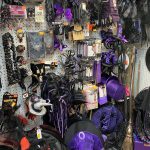 I see you're looking for a gorgeous headpiece. You need it when? Today! That's no problem at all!
How often have you found yourself running around the city looking for a store that sells the hat that you are looking for because your old one got ruined? If you've given us a call, then you know how the conversation goes. We keep a very high level of stock all year round because you just never know when a customer is going to need something last minute. We care about you and your needs and always stock up accordingly. So, if you're ever caught up in a situation where you need something last minute, come by to Jokers Wild, and we're sure to surprise you with our dedication to availability.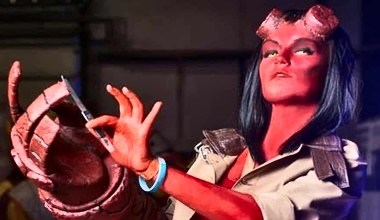 Visit Our Tours and Dreams Page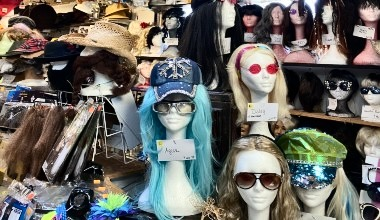 Visit Our Products and Services Page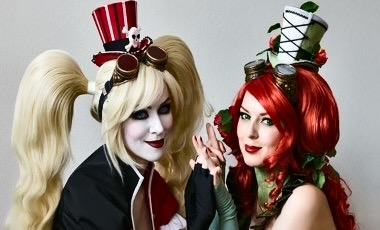 It's like The Garment District of the North Shore. Except smaller and strictly costume-related.
If you're looking for a REAL costume, skip the chain stores and head to Joker's Wild–they'll hook you up. Sure it's more pricey, but you get what you pay for.
If you're looking for a Raggedy Andy costume prefixed in a plastic bag, then stick with Wal-Mart.
Jeffrey H., Washington DC