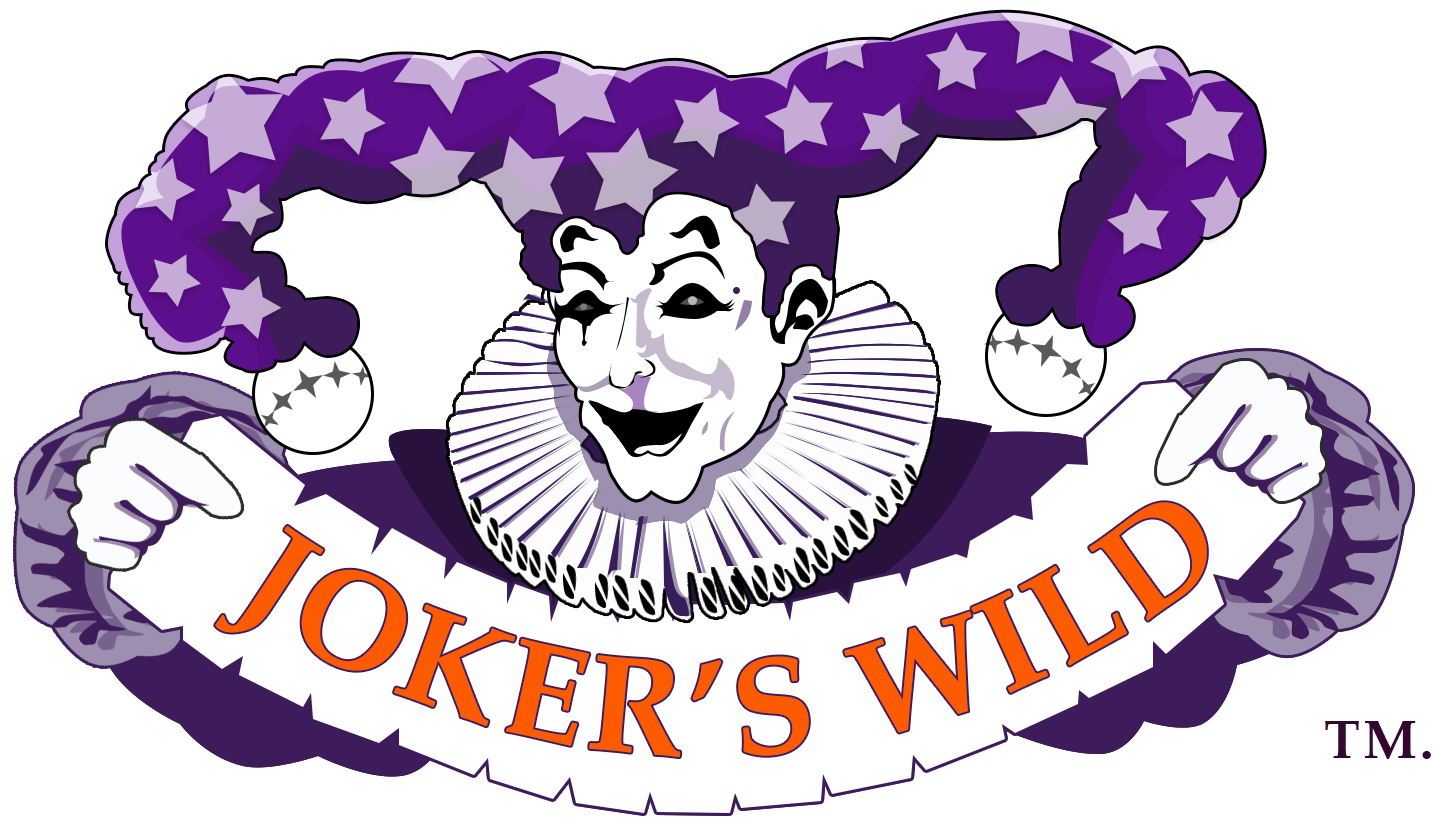 Your one stop shopping for

HALLOWEEN

and other costume, theatre, and just plain fun needs
-WE HAVE IT ALL
Much More You can Imagine!
Selling All Year Round No Limitations
(Rt28) 204 Main Street
North Reading, MA 01864
(Rt114) 85-87 Andover Street Danvers, MA 01923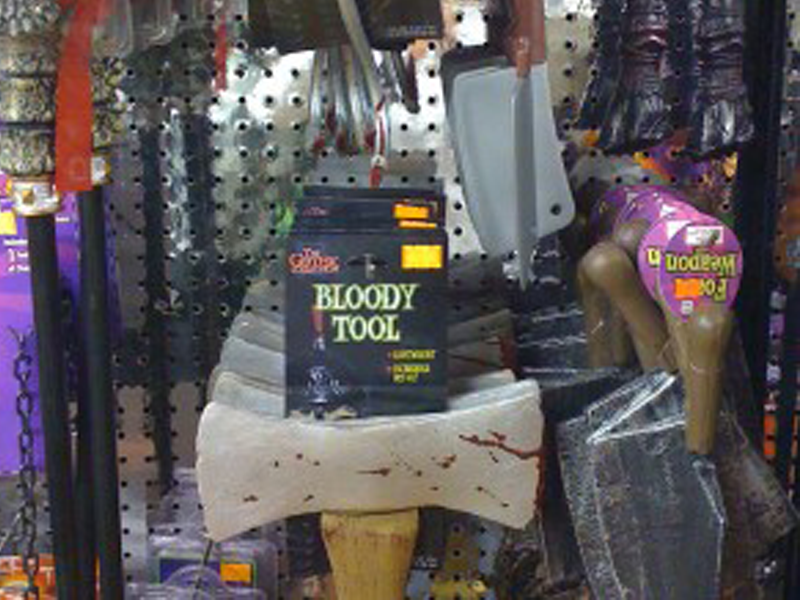 Fun Accessories to Enhance Your Costume
Search for the perfect accessories to complete your costume. Check these out…
TONS of Masks to Choose From and Browse
Come check out our HUGE selection of awesome masks. Here's a small preview of the selection.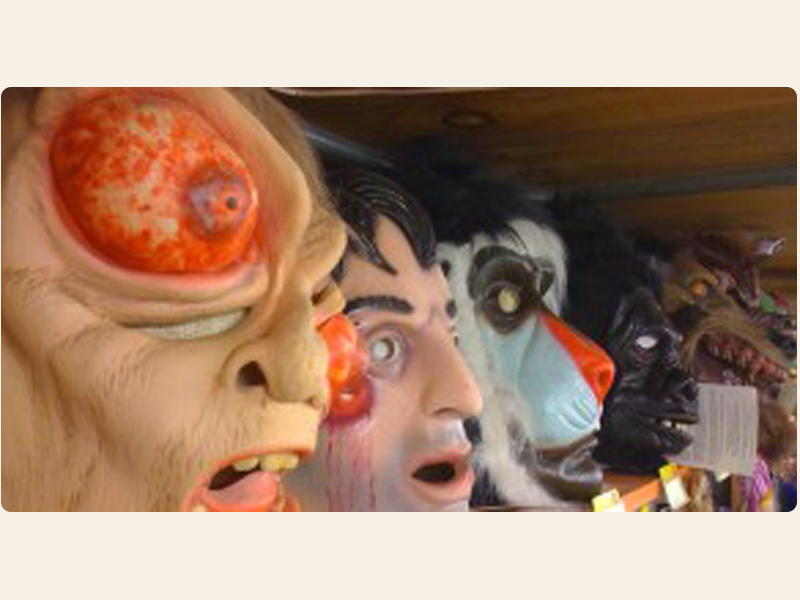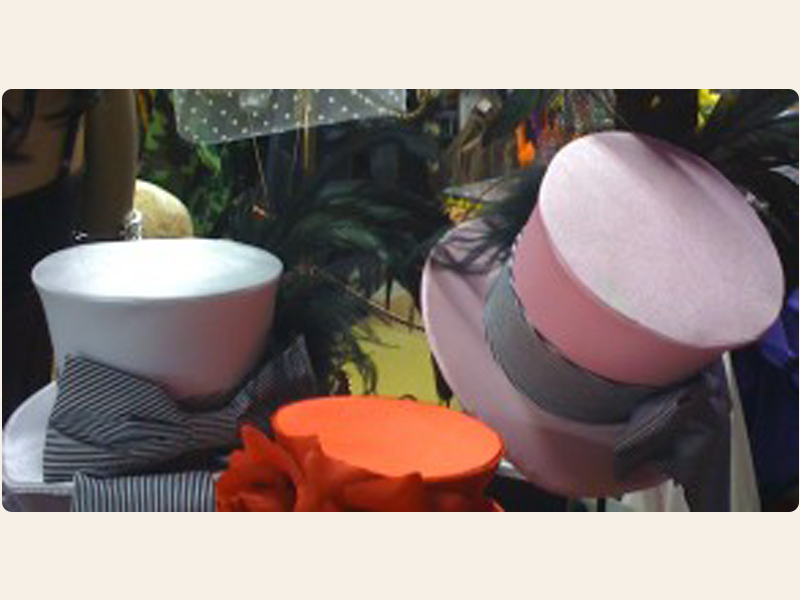 Get Your Wigs, Hats, and Other Head Gear!
We offer an amazing selection of extra head gear. Wigs, hats, and more! Here's a small peak…
We stock hundreds of items that you can find a fun use for and enjoy any time of year. Check out these cool items…
"I happen to be in LOVE with this store. I don't even live that close, but any costume needs I go there for and they have it all. Prices are the same as other Halloween stores that pop up this time of year. Costumes are already out of bags to try on. They pretty much have it all. I LOVE the store, the staff, the products, everything! CHECK THEM OUT! :)"
– Alicia H., Boston MA – yelp

"Love Joker's Wild in North Reading. Especially love the staff, Julie and Alex!!!! They were such a big help and super friendly! THANK YOU Ladies dor all your Halloween Help! We will be back just because of you Julie and Alex you were amazing!!!"
– Pia B., Malden MA – yelp

"If you don't find a costume or the perfect accessory here, then it probably doesn't exist."
– Kelly M. , Weymouth MA – yelp

"This place is amazing, any costume you could possibly want for any occasion you will find here! Stocked with more adult costumes than you will find anywhere else! I purchased amazing scary contacts here for Halloween 2017 (see pic). I will definitely return here, was so happy to come across this place. The staff is super friendly and helpful too!"
– Katherine S., Salem NH – yelp

"It's like The Garment District of the North Shore. Except smaller and strictly costume related. If you're looking for a REAL costume, skip the chain stores and head to Joker's Wild--they'll hook you up. Sure it's more pricey, but you get what you pay for. If you're looking for a Raggedy Andy costume prefixed in a plastic bag, then stick with Wal-Mart."
– Jeffrey H., Washington DC – yelp

"The store is a cosplayer's paradise, and offers bundles of top of the line factory-made outfits for Comic-Con, and a guaranteed wash-out of anything mass-produced by Rubies."
– Steve P., North Reading MA – yelp

"I can always count on these guys to have everything I want. And let's face it, what others would wear on Halloween, I'd wear to work or just when I'm out and about. Of course when fall hits and Halloween is right around the corner, this is THE place to go. Depending on where you live, there is another location in Danvers that is equally cool."
– Ellen W., Wakefield MA   – yelp

"This store is huge, and there's a wide variety of interesting costumes."
– Kellyanne L., Haverhill MA   – yelp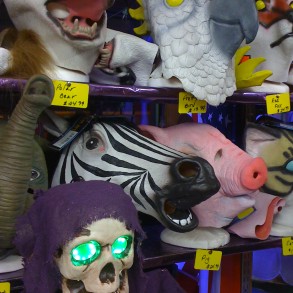 Amazing New Items
The Joker's Wild offers a large selection of different styles, colors, and lengths of wigs. Come check out our selection to find the perfect one for you!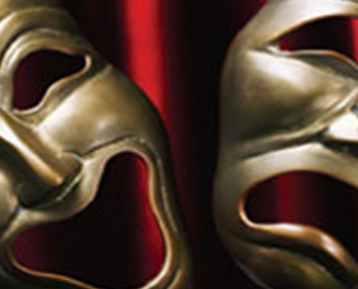 Theatre Programs
The Joker's Wild is known near and far for it's superb selection and amazing staff. Our Specialty is of course – HALLOWEEN. With a HUGE selection of costumes, wigs, masks, and anything else you could think of to get your costume together. Gallery Coming Soon. Be sure to come by and check us out!…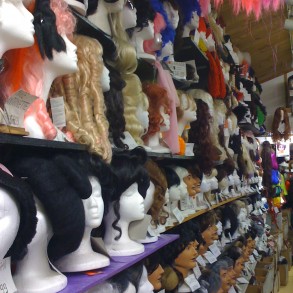 Wigs Galore!
The Joker's Wild offers a large selection of different styles, colors, and lengths of wigs. Come check out our selection to find the perfect one for you!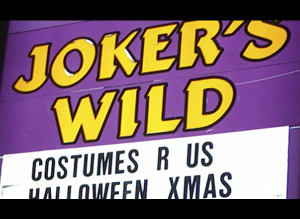 Visit Today!
Your one stop shopping for HALLOWEEN and other costume, theatre, and just plain fun needs-WE HAVE IT ALL! Much more than you can imagine! And we ship anywhere! We sell year round with NO limitations. We offer Costumes and Accessories , including wigs, masks, makeup (for theatre, television, clowning and…
"Nicer set-up, but same great products and same great level of customer service."
– Joel Marshall

"They have lots of equipment and ingredients you need for you next brew."
~ Netewak P

"Fair prices, great service, outstanding selection and quality."
~ Christian Zeigler

"They have a huge selection, and wide variety of costumes and accessories."
– Nicole Dalton

"This place is, hands down, the best place for anything remotely costume related!"
– Radonna Crandlemire

"The staff was very knowledgeable and the price was reasonable."
– Maxwell Lessard